I no longer use this wiki. You can reach me at Paragon#1616 and reconnect with former users on Discord.
Heyyo, I bet you were expecting someone cool or interesting, but it's just me! why are we still here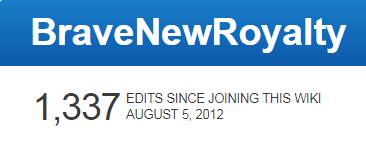 Signatures: sign here I guess
hi ~

Vera

(

Message me

) 07:12, December 12, 2016 (UTC)
booey'd Dubba Booey (talk) 02:24, December 13, 2016 (UTC)
who is this bunsen brown

-bunsen brown

Nice page, dude. Weeeeell, would be nice to get to know ya better. ~EtherealSpirit(AKA Varn)
howdy pardner -derp
Pages I've Created
Can be found here
Community content is available under
CC-BY-SA
unless otherwise noted.