Gandy

Home

'Murica

Species

Human

Gender

Male

Height

6 ft

Hair color

Dirty Blond

Eye color

Hazel

Skin color

Slightly tanned

Weapons

A personal Death Star/broadsword lightsaber

Affiliation

SOPO

Girlfriend-I-wish-I-had
Daisy Ridley
Girlfriend-I-actually-have
N/A
Personality Type
INFP-T/INTP-T
Hi! I am the LotR-loving, Daisy Ridley-obscessed, Jack Sparrow-acting Star Wars fan known to my friends as Gandy. I am fluent in many languages, such as gibberish and sarcasm (both of which I speak like a native), and can, at will, quote entire sections of movies (a skill learned through rewatching too many films). I also love to debate (even though I never win), and like to ponder the deep questions of the Universe (such as "Is the Universe finite or infinite???" and "Is Pizza really the best food on earth???"). xD
I also frequently drink rum and vodka, though we seem to keep running out (I wonder why...), and I smoke dat pot. I also do some cocaine or meth when I get bored, as well as occasionally heroin. But, yeah, that's, like my pasttime. :P
Oh, and contrary to what you make think, I am not actually completely incompetent. Shocker, right??? xD
Well! That was a boring introduction. :| (I apologize for rambling on in my narcissism. I went to the doctor today to have it treated immediately. :P)
Anyways, if you are interested in the inner workings of my soul, then read on. (But at this point, I give you permission to leave. No one should be forced to endure my insanity. xD)
Quotes (Eternally WIP...)
"You laugh at me? I will write your grave in Comic Sans..." ~ my brother (speaking to a video game XD)
"dear attractive neighbor, I understand you are washing your car, but please put your shirt back on. though not unpleasant, it's admittedly very distracting" ~ Ked (Unfortunately, I am not the attractive neighbor...XD)
"SCARJO" ~ Trenzy
"are you saying Gandy is drunk, Plurk? :P" ~ Div (*looks innocent* wut wut i'm not drunk...*hides bottle of rum*)
"No matter how hard you try to teach your cat general relativity, you're going to fail" ~Brian Greene (I know this is true from firsthand experience. Don't ask. Just don't. XD)
"I don't know half of you half as well as I should like; and I like less than half of you half as well as you deserve." ~J.R.R. Tolkien (Yes, this applies to you. Sorry. XD)
"Your future is what you dreams make it, so go to sleep." ~No idea, but he/she was evidently a genius!
"The difference between stupidity and genius is that genius has limits." ~Einstein (So true...so true...XD)
"...gandy you're actually making me cry irl" ~ Maj (Oh...I'm sorry, Maj. I didn't realize I was so scary...)
"I said a girl, not a sea monster disguised as a girl." ~ Keplers (Good to know, Keps, good to know...XD)
"Nothing sucks more than that moment during an argument when you realize you're wrong." ~An Unsung Genius (I know this is true from being frequently wrong and being too argumentative XD)
"Better to remain silent and be thought a fool, than to speak and remove all doubt." ~Abraham Lincoln (I should take this to heart more...XD)
"Before I do anything, I ask myself: "Would an idiot do that?" And if the answer is yes, I do not do that thing. ~Dwight Schrute (Who Dwight Schrute is, I have no idea, but great quote! A true life motto...XD)
Favorite Pieces of Music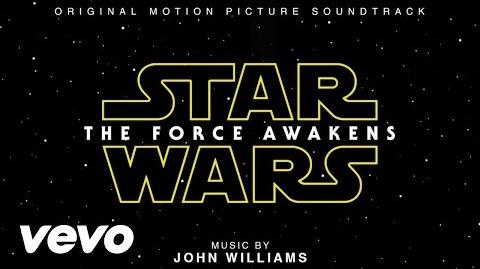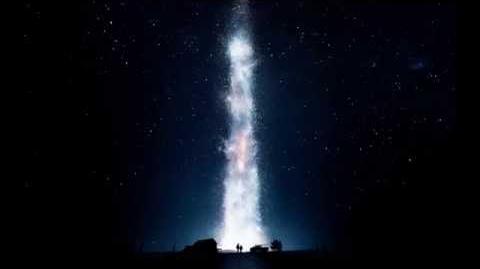 Favorite Songs
New Romantics (Taylor Swift)
Wonderland (Also Taylor Swift)
Speak Now (Again, Taylor Swift)
Long Live (Yet another Taylor Swift song)
Our Song (Big surprise: This one is also a Taylor Swift song. Shocker.)
Demons (Imagine Dragons)
Radioative (Imagine Dragons)
It's Time (Also Imagine Dragons)
I'm So Sorry (Yet again, Imagine Dragons)
Warriors (Again, Imagine Dragons)
On Top of the World (Guess what - Imagine Dragons!)
Immortals (Fall Out Boy)
Centuries (Fall Out Boy)
Light 'Em Up (Fall Out Boy)
Glitter and Gold (Idk)
Out of Control (Idk)
The Song of the Lonely Mountain
I See Fire
The Last Goodbye
Favorite Books
The Lord of the Rings
The Count of Monte Cristo
Rangers's Apprentice #7: Erak's Ransom
The Fabric of the Cosmos
The Mystery of the Periodic Table
Favorite Movies/Trilogies
Gladiator
The LotR Trilogy
The Dark Knight Trilogy
The PotC Trilogy
National Treasure
The Captain America Trilogy
Signatures (If you sign, you dine! XD)
heey you scary derpy derp ~ majjy
signing because i will sign all the pages

QuantumHedgehog

Saying hello on an inactive users profile like a boss.User:Tuvok95
And thus ends my profile.
Community content is available under
CC-BY-SA
unless otherwise noted.