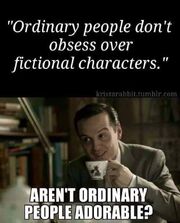 Hello I'm ZXSpidermanXZ, but you can call me Spidey or Marro. I'm a former admin on this wiki, so if you have any questions or concerns on any part of the wiki, please message me on my message wall or PM me in chat! Colonel Roy Mustang (talk)
I've seen a lot of anime, so I'll just list my favs.

Another
Attack On Titan
Black Butler
C: The Money of Soul and Possibility Control
Code Geass
Deadman Wonderland
Death Parade
Devil is a Part-Timer
Elfen Lied
Fate/Stay Night
Fate/Stay Night: Unlimited Bladeworks
Fate/Zero
Fullmetal Alchemist: Brotherhood
Hetalia
Higurashi No Naku Koro Ni
Kenichi: Earth's Mightiest Disciple
Madoka Magica
Magi
Mirai Nikki
Noragami
Ouran Highschool Host Club
Persona 4
Psycho-Pass
Shiki
Soul Eater
Soul Eater NOT!
Steins;Gate
Sword Art Online
Tokyo Ghoul
Here's a list of my favorite non-animated TV show.
Agent Carter
Agents of SHIELD
Buffy: the Vampire Slayer
Doctor Who
Firefly
Gotham
Orphan Black
Scream Queens
Supernatural
Teen Wolf
Here's a list of current TV shows I watch.
Agent Carter
Agents of SHIELD
Arrow
Doctor Who
Gotham
Legends of Tomorrow
Scream Queens
Supernatural
Teen Wolf
The Flash
Here's a list of my favorite books.
Dorothy Must Die
Dragons in Our Midst
Heroes of Olympus
Harry Potter
Hunger Games
Inheritance
Insanity
Mara Dyer
Miss Peregrine's Home for Peculiar Children
Oracles of Fire
Percy Jackson and the Olympians
To Kill a Mockingbird
Anime
Marvel
Doctor Who
Harry P- ok I'm gonna stop spamming this with fandoms cause you can probably guess them all by looking at past tabs.
Civil political and religious conversations
Friends
Certain family
People who KNOW THE DIFFERENCE BETWEEN ROMANTIC AND SEXUAL ATTRACTION
Most music (Read my dislikes for why I say "most"
Super Smash Bros
Hypocrites
Bigots
Hypocritical bigots
The way the church puts such a huge amount of time telling people how evil homosexuality is, when the Bible mentions it in 4 verses that need context to understand fully
Uncivil religious and political conversations
Rap and country music
The way Dragonball Z makes everyone who hasn't seen anime, afraid to start anime CAUSEIT'S JUST A BUNCH OF RANDOM STUPID YELLING
Generalizing a large group of people, simply because of the actions of a small group of people that are in that large group
Special thanks to EvilMidnightNG for giving me the epic font I use for my name in chat.

Here are some drawings of me made by users here. c:
Here's some funny screenshots I took in chat. :D
Here's a (probably incomplete) list of my friends. :3
If you read all or some of my profile, sign here.
Hi c: ~~~~
Community content is available under
CC-BY-SA
unless otherwise noted.